What makes Incedo different

Full-stack engineering capabilities
We offer technology consulting services in the field of design, selection, implementation and use of computer hardware and software systems for use in the fields of finance, lending, brokerage and mortgage industry. Our experienced team includes architects, full stack engineers, scrum masters, technical leads, quality engineers and business analysts. We also offer technical support, namely, monitoring technological functions of computer network systems.

Agile processes and modern tech stack experience
Our expertise includes design, analysis, integration and management of information technology systems and information technology enterprise architecture for others. We leverage agile methodologies and DevOps capabilities to improve nimbleness and allow you to adapt quickly to changing customer needs while scaling to a modern tech stack of data applications.

Accelerated innovation
Our deep experience in cloud transformation and modernization of platforms will speed up your innovation cycles and speed to market.

User-centered approach
We employ a user-centered approach to analyzing your challenges, iterating, testing and implementing solutions.

Domain expertise
We have distilled our IT consulting, IT consultancy services and engineering experience gained by working across various verticals such as Life Sciences, Financial Services, Lending, Brokerage and Mortgage industry, Telecommunications across myriads and complex projects. We will bring that understanding to your projects.
A leading global software company specializing in AI and speech recognition software upgraded their systems cost efficiently by using open source technologies.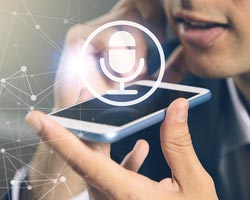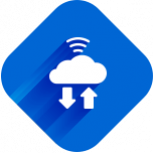 Cloud Transformation
We work at the intersection of domain, data and technology to move your applications and data platforms to the cloud so that you can harness the power of cloud computing.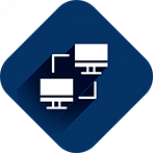 Systems integration
Ensure that your sub-systems are working together
Our capabilities include developing APIs, streaming, aggregations, data replication, service bus, asynchronous messaging and file transfer protocols.

Legacy Modernization
Convert old applications and databases to cloud native technologies
We begin with an assessment of the current state of your applications, undertake a cost-benefit analysis and then build a roadmap for your transformation journey.
Our re-platform and modernization capabilities include:
Migration to the cloud
Building out a cloud native architecture
Real-time data streaming
Conversion from monolith to microservices and performance instrumentation.
Our domain experts work with you to re-architect your applications so you don't lose critical compliance reporting and business logic.

Web Applications and Platforms
Create web experiences that are delightful
We provide a variety of services that include:
Building the presentation layer for progressive web applications with focus on SEO and load time optimization
Creating the microservices middle layer with domain driven design to identify app boundaries, self-contained microservices, instrumentation of auth/oauth and scalability via stateless design
SRE and test automation services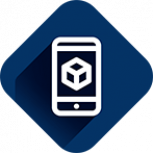 Mobile App Development
Enhance your mobile experiences
We employ a user-centered approach to designing best-in-class experiences. Our services include:
Mobile Computer Software Consulting
Storyboard and Wireframe Design
Native App Development
Cross-platform App Development
Progressive App Development

Application Maintenance
Guarantee top-notch performance of your applications
Our broad range of capabilities includes:
Product enhancements for improving performance, feature/functionality adds, end of life replacement and database upgradation.
Production support for L2-L4 support, corrective maintenance and bug fixes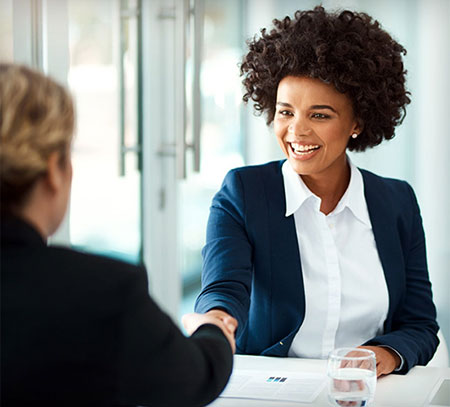 Do amazing things. Collaborate and solve problems that matter.
Register for a 30-minute, no-obligation, digital assessment
Benchmarking of your digital journey against competitors and other best-in-class leaders with key issue identification.
Portfolio of tactical and strategic recommendations that can enhance NPS, traffic and conversion KPIs.
Execution roadmap based on impact, timelines and project complexity.