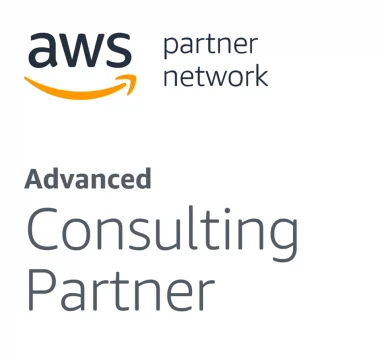 As businesses continue to shift towards cloud-based solutions, Incedo and AWS have forged an alliance to help organizations achieve greater agility, flexibility, and scalability while driving business growth and innovation. Incedo's deep expertise in digital and analytics solutions combined with AWS's world-class cloud infrastructure provides a powerful combination to help our customers achieve their business goals.
Incedo's AWS Service Offerings
Incedo offers services designed to help your organization optimize and scale your workloads and applications on the AWS cloud. Our services include:
Incedo's deep expertise in AWS cloud competencies includes:

AWS Migration Consulting Competency
This offering recognizes Incedo's ability to design, build, deploy, and manage complex AWS architectures, as well as our commitment to delivering exceptional customer service. Incedo delivers faster migration planning by grouping related servers and resources. Further, we provide a single window tracking for application migrations across multiple solutions.

AWS DevOps Competency
We have demonstrated expertise in helping clients automate their software delivery process and improve collaboration using AWS tools and services. Our strength lies in bringing together unassailable engineering, data science, and design so that the platforms are not stuck and fall behind due to departmental silos.
Incedo has set an incredible precedent in this field through path-breaking work for leading companies in finance:
Incedo has delivered a 3x shift in digital sales in 6 months for a regional bank.
Incedo has also delivered an 11% reduction in channel cost through the optimization of contact strategy for a Fortune 500 company.
Incedo made possible an 80% improvement in efficiency and productivity through automated model monitoring for mid-tier banks.