Rarely does one have the opportunity to participate in the journey of building an organization and rewards the experience brings with itself!
With a startup culture and entrepreneurial environment at the core - the opportunities at Incedo are endless! From the opportunity to work on and learn the newest of technologies to working on diverse set of client problems across different industries, Incedoers are provided with end to end ownership and empowerment in their role to unleash their true potential and deliver maximum impact through their work.
Exceptional leadership
Get mentored by industry experts having experience leading both digital natives and large enterprise with the aspiration of building a truly world class culture.
Accelerated growth journey
Be part of an organization with exceptional growth story. Have accelerated learning curve and significant rewards.
Diverse learning opportunities
Incedo provides you opportunity to work on diverse set of problems across industries at the intersection of design, data science and latest technologies.
Comprehensive total rewards
With best in class compensation and benefits, Incedo offers a comprehensive total rewards program. We recognize individual contributions and reward performance.
Global career opportunities
Get the opportunity to work with clients and leaders across locations around the globe and opportunity to transfer and work across multiple countries. We actively support global career paths.
Diversity, equity and inclusion
Diverse, Equitable and inclusive culture helps organizations grow and achieve what they aspire to do. Creating the workforce of the future means building diverse teams which attract and grow the best and brightest from around the world.
Gargi Verma
Junior Engagement Manager
Incedo's one-team culture and flat structure have been exceedingly helpful for me to learn fast and solve problems faster. Even though I'm one of the youngest in my team, my ideas are supported and cultivated into actionable insights. Incedo is my good to great story.
Xavier de Cardenas
Creative Director
Incedo provided me a platform to blend my strength and passion for design along with the opportunity to work on data science. Here I have the exposure and opportunity to work with a diverse set of clients across different sectors and solve their unique problems.
My 2 years journey at Incedo has been splendid. It is very easy to collaborate with colleagues. The company has a very caring and helpful culture and celebrates diversity. All people's initiatives go beyond employees and include their families and friends. Events like Diwali potluck, new year lunches and birthday celebrations make it feel like a real family.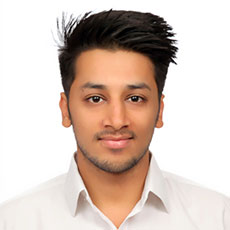 Vivek Agarwal
Senior Software Engineer
I started out as a trainee at Incedo after my college and immediately felt welcomed throughout the entire office. At Incedo, you get to work on some of the best and most challenging problems and best of global clients. I found myself in my first full-time opportunity working with an amazing company, doing something I enjoy, and progressing my career professionally and personally.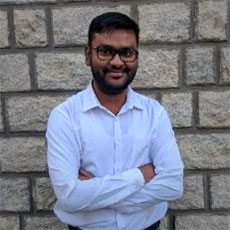 Arka Pravo Kundo
Junior Engagement Manager
Incedo combines the best of two worlds for me- a fast growing firm in its early stage with ample growth opportunities for all with that of a fundamentally strong firm with amazing leaders to guide you in every step. More than anything there is a culture of radical trust and every information including company performance is shared transparently with employees
Valli Thiagarajan
Director, Delivery Management
Incedo has a very inclusive and collaborative culture. This helps bring synergies together across different groups and provides unlimited possibilities to people to have long term careers at Incedo. Over the years, I have built my own job description and defined my own circle of influence and impact. This is one of the reasons why Incedo continues to be my preferred organization to build my career.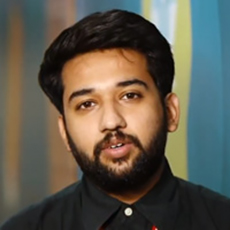 Dipit Mahajan
Software Engineer
Incedo, a fast growing company which widens an individual's horizon. Technical learning and mentoring are part of the organizational DNA, including the warm culture which is most endearing.
Brian Evans
Associate Director, Design Studio
Being a designer at Incedo I love that we get to be at the cutting edge of how to create experiences for users that apply great AI and Machine Learning practices. You get to help a diverse set of companies and create experiences that impact millions of people.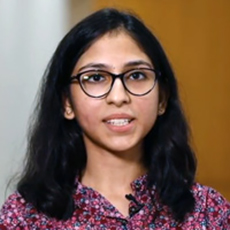 Incedo keeps pace with rapid change in technology. Through an open culture, it engages deeply with employees. Here, you push limits while always enhancing on the knowledge quotient.