Rarely does one have the opportunity to participate in the journey of building an organization and rewards the experience brings with itself!
With a startup culture and entrepreneurial environment at the core - the opportunities at Incedo are endless! From the opportunity to work on and learn the newest of technologies to working on diverse set of client problems across different industries, Incedoers are provided with end to end ownership and empowerment in their role to unleash their true potential and deliver maximum impact through their work.
Exceptional leadership
Get mentored by industry experts having experience leading both digital natives and large enterprise with the aspiration of building a truly world class culture.
Accelerated growth journey
Be part of an organization with exceptional growth story. Have accelerated learning curve and significant rewards.
Diverse learning opportunities
Incedo provides you opportunity to work on diverse set of problems across industries at the intersection of design, data science and latest technologies.
Comprehensive total rewards
With best in class compensation and benefits, Incedo offers a comprehensive total rewards program. We recognize individual contributions and reward performance.
Global career opportunities
Get the opportunity to work with clients and leaders across locations around the globe and opportunity to transfer and work across multiple countries. We actively support global career paths.
Diversity, equity and inclusion
Diverse, Equitable and inclusive culture helps organizations grow and achieve what they aspire to do. Creating the workforce of the future means building diverse teams which attract and grow the best and brightest from around the world.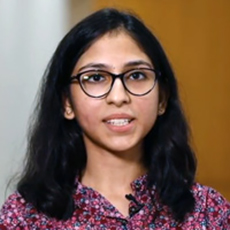 Incedo keeps pace with rapid change in technology. Through an open culture, it engages deeply with employees. Here, you push limits while always enhancing on the knowledge quotient.
Anthony Conciatori
Associate Software Engineer
Incedo is determined to elevate things to the next level and I wanted to be part of that journey. Here, I get to work on end to end problems and completely own the outcomes. The work can be hard at times, but is equally fulfilling and fun.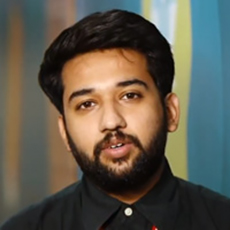 Dipit Mahajan
Software Engineer
Incedo, a fast growing company which widens an individual's horizon. Technical learning and mentoring are part of the organizational DNA, including the warm culture which is most endearing.
Xavier de Cardenas
Director – UX Design
Incedo provided me a platform to blend my strength and passion for design along with the opportunity to work on data science. Here I have the exposure and opportunity to work with a diverse set of clients across different sectors and solve their unique problems.
Sidgi Samanduyev Vidadi
Software Engineer
What motivated me to join Incedo is it's "Employee First" culture and caring environment. Employee is at the centre of every decision made. I also get to work on real client problems and witness my work create value and impact for them. This is the most fulfilling part of working at Incedo.