Our preferred AWS Toolkit leveraged for the Migration
1

Assessment phase
TSO Logic
Data-driven analysis of total cost of ownership & cost modelling for future state
AWS Migration readiness assessment
gaining insights into how far along an organization is in their cloud journey
AWS Application migration services
plan migration projects by gathering information about on-premises data centers
AWS migration hub
Faster migration planning by allowing grouping related servers and resources
2

Proof in production
AWS Control Tower
Quickly setup and configure a new AWS environment
Automate ongoing policy management
View policy-level summaries of AWS environment
AWS automated landing zones
Helps quickly set up a secure, multi-account AWS environment based on AWS best practices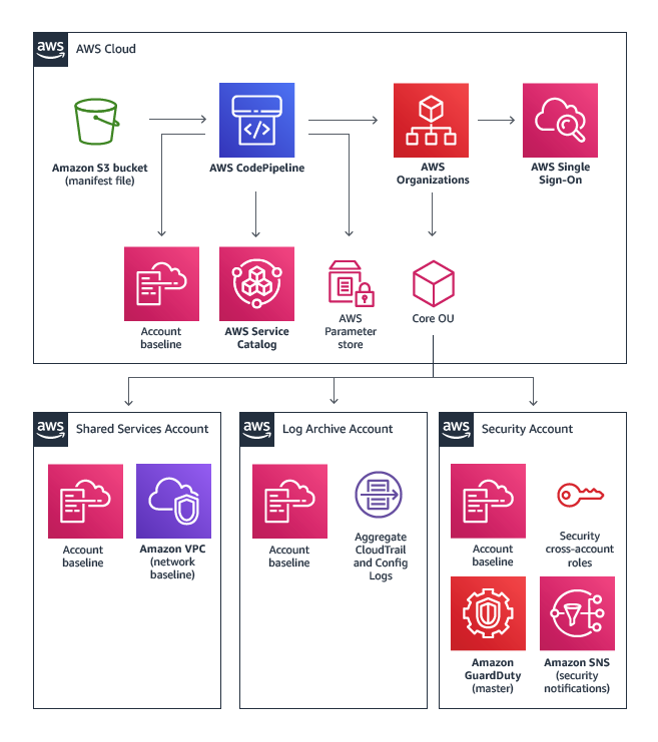 3

Migration phase
Migration Automation & Governance
AWS Migration Hub
Provides a single location to track the progress of application migrations across multiple AWS and partner solutions

Server and Database Migration
Cloud Endure
Disaster recovery and cloud migration
AWS Server Migration Service
Easier migration of on premise workloads
AWS Database Migration Service
Quick migration of databases to AWS
Data & Storage Transfer
AWS Datasync
Expedite large amount of data transfer
AWS Snowball
Use of appliances to migrate large data
AWS Direct Connect
Private connectivity b/w datacenter & AWS
AWS Storage Gateway
On – premise access to cloud storage
80

+ AWS Certifications
Across DevOps, Solution Architects, Big data, Security
120

+ AWS Practitioners
Including developers, architects and security experts
10

+ Clients across
Industry vertical – Financial Services, Telecom, Life sciences and Healthcare
20

+ Active engagements
Actively engaged on more than 20 AWS opportunities
Case Study
Incedo transformed and re-architected the monolithic and manual reward redemption platform of a financial services customer into an automated and robust AWS Cloud hosted architecture. The older reward management platform had various issues like complexity, redundant processes, lack of dashboards and isolated systems for third party integration. After the overhaul the overall process flow for rewards management (promotion creation, rewards upload, rewards tracking and disbursement of funds to account) became more transparent and error free. The new system both created an amazing customer experience, and also reduced costs and provided more important information to the financial services firm.
Our Reward management system was completely overhauled by Incedo making it more efficient and automated
Senior Director of a leading Financial Services company
Get In Touch
We are always looking for new ideas and new partnerships. Contact us to see how we can help you.
Talk to sales
+1-408-531-6040
Email us
inquiries@incedoinc.com