The wealth management space has undergone a sea change in the last 10 years and along with that the nature of financial advisor and client relationship has also evolved. Previously, the industry was more product focused, and the advisor-client relationship was more transactional. As the fiduciary model became the dominant model, the advisor-client relationship has deepened. Investment management, which used to be the primary differentiator for the advisor has now become commoditized and the advisor is expected to provide holistic goal-based planning and advice to his clients.
As a result of the changing nature of advisor-client relationship, the clients expect much more personalized service from their advisors. This creates a time compression wherein the advisors are expected to do much more for their clients at similar fee levels. To be able to provide customized and personalized services to the clients, broker dealers and RIAs are providing advisors tools that allow them to have a 360-degree view of their clients and provide more holistic advice.
As the volume of data explodes and the ability of machines to handle complex structured and unstructured data increases, the use of artificial intelligence in providing tools and services to the advisors,has grown by leaps and bounds. AI has been powering portfolio construction for some time wherein the robo advisors or digital applications are building model portfolios for various clients based on their risk profiles and suitability needs. As direct indexing applications mature, the clients would want to have even more customized portfolios where they can get the benefits of indexing but at the same time customize the index by including and excluding certain stocks based on their preferences and beliefs.
Increasingly, more AI use cases are coming out of drawing boards and AI is getting used across the customer life cycle in:
Client Acquisition – Using like-to-like modeling to compare prospect's characteristic with personas of existing clients and personalizing lead management based on what will interest the prospect more.
Client Growth and Nurturing – Using artificial intelligence to personalize the service models and specific portfolio recommendations for the clients based on their life stage, goals and demographics.
Client Retention – Building churn propensity models to identify in advance, the clients who are likely to leave, and taking proactive steps to retain them.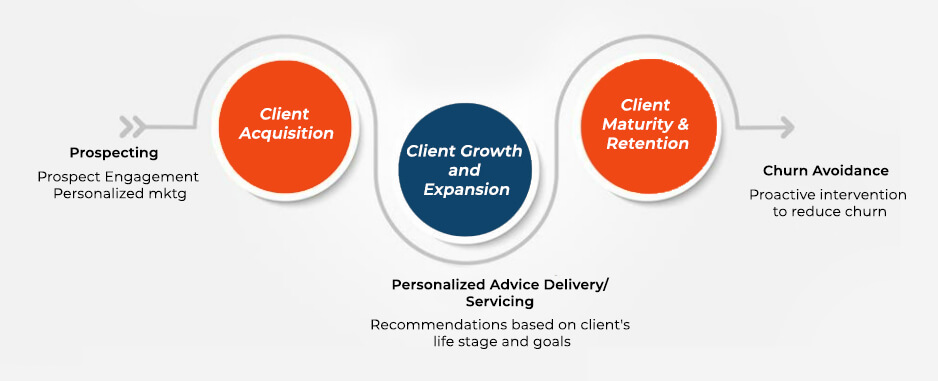 Figure 1: Using AI across the client life cycle
An average advisor has anywhere between 75-125 clients and keeping track of all the financial aspects of multiple clients is not humanly possible. If the advisors want to scale their practice, they must rely on technology to guide them. As we discussed above, the cookie cutter approach to financial advice does not work anymore.
Let us delve deeper into the growth and nurturing stage of the client lifecycle. While the clients are looking for more personalized advice that is relevant and tailored to their life stage, interests and goals, advisors have been eagerly looking to AI to suggest the next best action for their clients. Let us see how Incedo LighthouseTM, Incedo' s proprietary AI and data platform, harnesses the power of AI in a low code environment to deliver insights and personalized action recommendations, thus helping advisors to deepen their relationship and have more meaningful conversations with their clients.
Incedo LighthouseTM's Next-Best-Action engine looks at multiple parameters of a client's life to come up with a set of recommendations that will be most suitable for the client. Incedo LighthouseTM automates the end-to-end process of Data Ingestion – Insights Generation – Next Best Action Recommendation for wealth management firms. The Next Best Action can be in the form of an investment advice or a service recommendation. Some of the examples of next best actions are provided below:
Suggest a 529 plan for clients with kids to plan for college savings
Recommend for backdoor Roth IRA for clients who want to minimize their tax liability after retirement
Plan for required minimum distribution for clients who are approaching the age of 72
Roll over of 401 K for clients who have changed jobs or are nearing retirement age
Recommend Estate Planning for clients who are above a certain age group
Suggest ESG investments for younger clients who are interested in socially responsible investments
Incedo LighthouseTM brings together disparate sets of data and marries them together to identify cohesive patterns that are used to provide recommendations. Incedo LighthouseTM integrates seamlessly with the various wealth management systems and can ingest data points ranging from explicit data points such as demographic details available in CRM or the portfolio details from portfolio management platform. The platform also uses implicit signals captured from usage tracking by observing and monitoring the client behavior e.g. What sections of the client portal they spend most of their time in.? What kind of investment emails sent to them are most read by a client.
The initial set of recommendations generated by Incedo LighthouseTM's Next-Best-Action engine, are rules based and rank ordered based on a score derived from relevance and urgency. A good NBA engine should also learn based on the client's interaction with the recommendations and whether the client likes or discards a recommendation, should be fed back to the model. Incedo LighthouseTM has an end-to-end feedback loop built in and the recommendations that are most liked by clients can be pitched to other similar clients, and the recommendations that are not acted upon can be deprioritized for other clients.
Finally, Incedo LighthouseTM can expose these insights from its data distribution engine via reusable APIs and the recommendations can be delivered via channels such as advisor/ client portals and CRM systems.
The visual below summarizes how Incedo LighthouseTM automates the process end-to-end, and helps in delivering contextual recommendations to advisors/wealth managers.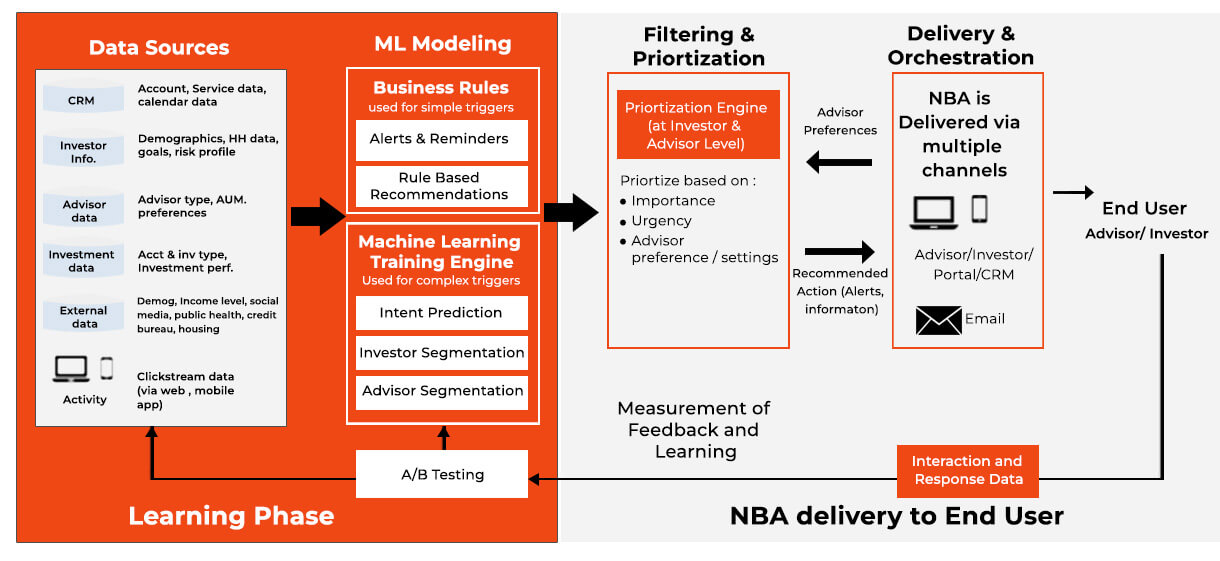 Figure 2: Incedo LighthouseTM – Next Best Action Platform
Use of artificial intelligence can not only help advisors serve their clients better, but it can also have a direct impact on the advisor's financial performance and practice growth. Incedo LighthouseTM has helped increase the average revenue per client because the recommendations are more personalized to the client needs and therefore result in actual investments. The platform also helps in increasing the advisor's wallet share with the client and shift more of the client's investments under the advice of the advisor resulting in net new asset growth. Since the platform delivers personalized recommendations, it encourages clients who have become dormant because of generic recommendations to again become active. A client who is serviced more personally is more likely to be a promoter, thus improving the net promoter score and bringing in more referrals.
Although use of AI helps advisors in providing a more personalized recommendation and servicing to their clients, AI should only be considered as an enabler for better servicing and not as a replacement. The middling impact of robo advisors on the wealth management industry has clearly shown that good financial advice coupled with empathy and knowledge provided by financial advisors will never go out of fashion. Advisors and wealth managers should embrace the use of AI and view AI for what it is, a key tool to create a sustained differentiation for their clients.