With accentuated pressures due to the Covid pandemic on revenues and calls for cost optimization & prudence on middle-back office functions, the wealth management firms are facing multiple external and internal challenges. However, certain firms are winning post-Covid leveraging Next Generation Operations Transformation.
Watch this webinar to understand how Next Generation Transformation can help you drive maturity and bring efficiencies to manage challenges for your firm in the current times.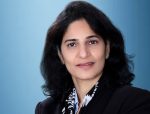 Pamela Sharma
Senior Vice President, Business Operations
With more than 25 years of robust experience in service operations, dedicated project-based team organizations, induction of newer technologies along with required certifications and data security, Pamela is well adept in designing and spearheading digital transformations in diverse process areas or business units for the clients. She follows an innovative, analytical, adaptive and integrative approach to develop and deliver consistently improving outcomes for the clients that reflect in their capabilities and performance. She believes in clients to be partners for growth irrespective of their size and scope. Pamela heads the business operations and automation business at Incedo.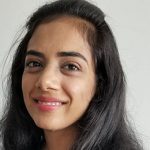 Swapnagandha Bhausaheb Git
Associate Director, Financial Services
Experienced Financial Services leader with a demonstrated history of working in the IT Strategy & Operations space, she is an IIM Calcutta MBA graduate and helps Incedo's Financial services clients with their Data , Analytics and Business Intelligence problems.