The panel in the round table will brainstorm the challenges faced, strategies adopted, and lessons learned by the Product Engineering companies to ensure growth in the backdrop of COVID-19.
The highlights of the discussion will be:
Outline key challenges faced by Product Engineering firms due to COVID-19 pandemic.
Best practices being adopted to address the challenges.
Key Lessons learnt – What is working, and What hasn't worked or is yet to play out.
Who should attend?
Business leaders and members of senior leadership team responsible for defining growth strategies for their respective organisations. Leaders will find discussion points and key takeaways relatable and approaches implementable.
Date: 30th July 2020
Time: 8:00 AM – 9:00 AM PST | 11:00 AM – 12:00 PM EST | 8:30 PM – 9:30 PM IST
Panel Members
Nitin Seth – CEO, Incedo
Nitin Seth is an accomplished industry leader with a unique combination of experiences – of an entrepreneur, a management consultant and a senior executive. Prior to Incedo, Nitin was the Chief Operating Officer of Flipkart, where he was responsible for customer and supply chain operations, strategy to execution capabilities and corporate functions for the company. He has also headed Fidelity International as the M.D and Country Head for India. Prior to Fidelity, Nitin was the Director of McKinsey's Global Knowledge Centre in India (McKC). He has been elected twice to the NASSCOM Executive Council and was also the Chairperson of the Nasscom Regional Council (NRC) in Haryana. He is an avid speaker in the areas of entrepreneurship, business transformation and technology.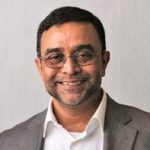 Subhajit Bagchi – President, Tripwire
Subhajit Bagchi became Tripwire President in 2019 after leading engineering and product operations since 2017. Working with Belden since 2013, he established himself as a transformational business leader through roles including GM of ProSoft Technology and Global VP-Engineering of the Industrial Networking Division. A Silicon Valley professional for over 25 years, Subhajit has worked at the leading edges of technology cycles. He's inspired by the value of Tripwire cybersecurity controls protecting the world's leading organizations. He travels extensively to meet customers as he is deeply invested in how our products and services enable them.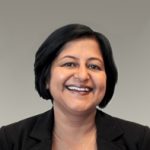 Anjali Arora – Senior Vice President of Engineering, Perforce
Anjali Arora is SVP of Engineering at Perforce Software, responsible for driving Perforce's product development organization. Prior to Perforce, she was Chief Product Officer at Rocket Software. She is a high energy leader who has worked at numerous other technology companies like Oracle, Allscripts, CA Technologies, driving organizational transformation, bringing innovative products to market and championing for women in technology. She was named to the Boston Business Journal 40 Under 40 list in 2009 and was a finalist for the India New England Woman of the Year award in 2015.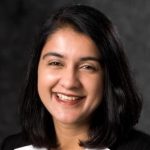 Rekha Shenoy – Chief Product Officer, Zapproved
Rekha is a results-oriented executive with 20+ years of experience across product, engineering, corporate/business development, marketing and sales; with a passion for product strategy and delivering compelling products to market. As leader of technology businesses she has developed and delivered innovative new products that rapidly scaled businesses and drove top line and bottom line growth, to return significant value to its investors.
Prior to Zapproved, she has experience with Spirion, ProSoft, Belden, Tripwire and BMC Software. She has extensive experience in product engineering, strategy and vision development and scaling businesses.